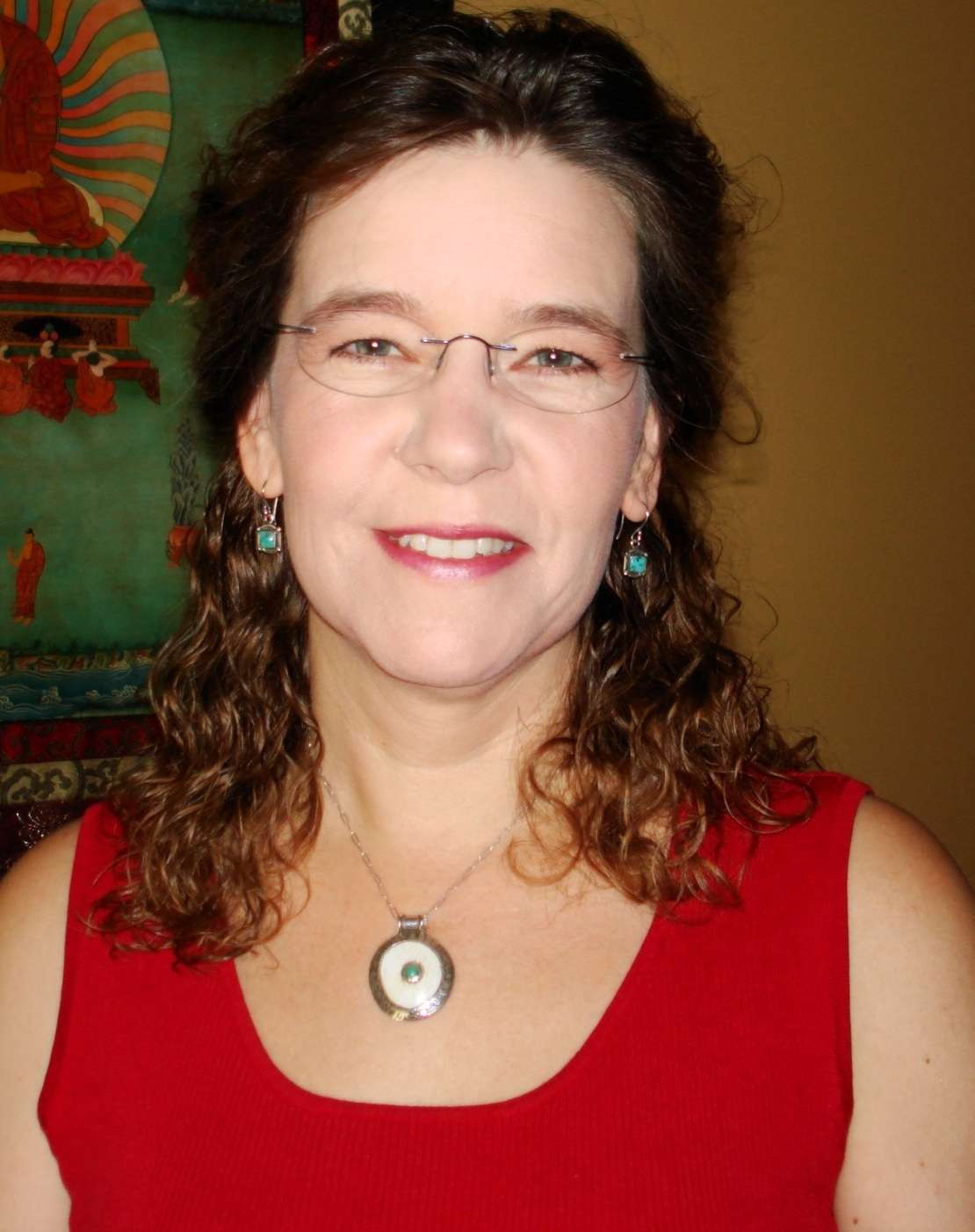 Laura Mead is a teacher of meditation and bioenergy work. As a bioenergy consultant and a certified bodywork therapist , she maintains private clinical practice in Dover, Kansas.
Laura graduated from the Heartland School of Massage and has completed Master Level Training at the Wirkus School of Bioenergy under the direction of Mietek Wirkus. At his request, Laura now co-instructs workshops with Mr. Wirkus and was the first student of his authorized to teach the Wrikus Method of Bioenrgy.
She also studied in Thailand under the guidance of B. Alan Wallace and Paul Ekman and became certified as a CEB (Cultivating Emotional Balance) Meditation Instructor. Laura is a longtime student of B. Alan Wallace, an internationally known author, scholar and teacher of meditation. He has authorized her to teach a variety of other types of meditation she has learned from him.
Laura has recieved individual instruction from many other national and international teachers as well. In addition, she is a member of Associated Bodywork and Message Professionals as well as the American Organization for Bodywork Therapies of Asia.
She lectures and presents workshops across the country for many organizations, including The Menninger Foundation, Unity World Headquarters, A. R. E., National Childbirth Educators, and The Institute for Noetic Sciences and The International Society for the Study of Subtle Energy and Energy Medicine as well as a variety of hospitals and health care centers.
Laura teaches the Wirkus Method of Bioenergy. She also teaches meditation and mindfulness techniques to help students attain greater levels of focus, coupled with practices to develop compassion as well as tools to open and enhance intuition.
In her clinical practice, Laura uses her own intuitive abilities to assess physical and energetic disturbances. She then works with her clients to help establish a greater balance on all levels of their being, utilizing the various healing modalities in which she has been trained.
Laura collaborates with physicians and other health care professionals to develop a healthy collaboration of western medicine with complimentary healing practices.
She has an interest in participating in clinical research to help establish an understanding of bioenergy and its applications.
PROFESSIONAL MEMBERSHIPS & LICENSURES

Certified Instructor for the National Certification Board for Therapeutic Massage and Bodywork

Wirkus School of Bioenergy

Masters Level Bioenergy Practitioner

American Organization for the Bodywork Therapies of Asia (AOBTA)

Certified Practitioner with AOBTA Member # 870

Association of Bodywork & Massage Professionals (ABMP)

Certified Bodywork Therapist Member # 448060

International Society for the Study of Subtle Energy and Energy Medicine (ISSSEEM)

Kansas Association of Therapeutic Massage & Bodywork (KATMB)